Competition – win an original linocut by Nick Morley
January 19, 2012
I currently have 182 followers (thank you all!) To reach the nice round number of 200 would be lovely so as an extra incentive I am giving you a chance to win an original, signed linocut by my very own hand. All you have to do to win is follow my blog and then add a comment to this post saying which of the three prints below you'd like to win and why!
The competition is open to existing followers and new followers alike and the winner will be the person who leaves my favourite comment! No bribery will be entered into and the competition draw will take place as soon as the number of followers reaches 200.
To follow my blog, scroll down the right hand column until you see the grid with all the little faces on and click 'Join this site'.
Good luck!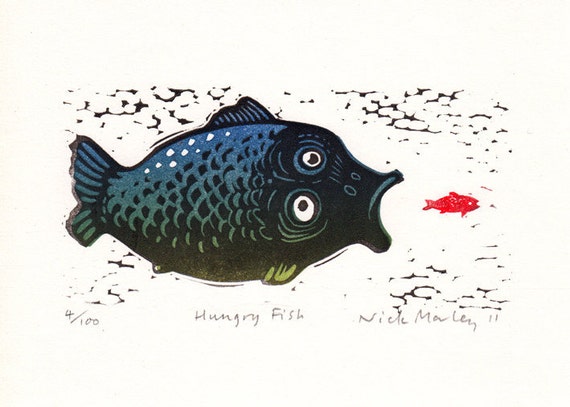 1. Hungry Fish
2. Unicyclist
3. Big Bunny